2 minute read
The first woman to set foot on American soil from India. The first female to study and graduate with a degree in medicine in the United States.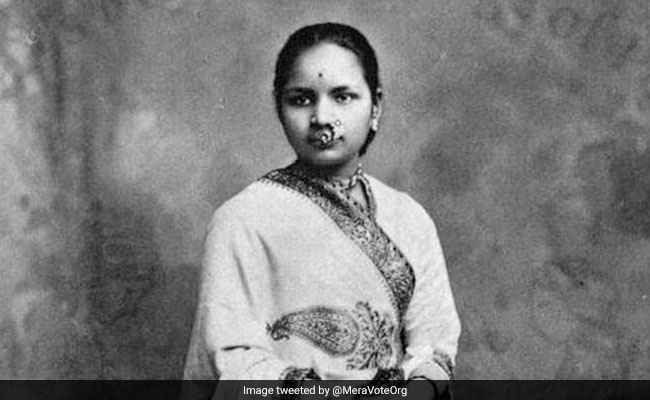 On the eve of woman's day week, I would like to write an article about this amazing & inspiring young lady & her husband, who achieved something that was seemingly impossible 140 years ago.
Born in an orthodox family, Yamuna was married at the age of 9 to a widower (Mr Gopal Rao Joshi), who was 20 years older than her. As per the tradition, Yamuna was given a new name "Anandibai", meaning "Joy of art", by her husband. He not only gave her a new name but also a new identity.
Though he was only a postal clerk, he was a progressive thinker and supporter of woman's education of his time. A time when women were not even allowed to be educated, he decided that this woman should study and made her to study Sanskrit and English.
At the age of 14, Anandibai gave birth to a baby boy who died 10 days later because of unavailable medical care. The pain was immense, but this incident shaped the young girl's belief and ambition to become a doctor herself. Knowing her stern interest her husband fully supported her & started to seek help from American missionary to make her study medicine in the United States.
Theodicia carpenter, a resident of Roselle, New Jersey happened to read the letter written by Mr.Gopal Rao to Royal Wilder, an American missionary. She was totally impressed and offered them her help.
But the poor little Anandibai's health was declining with weakness, frequent headaches, fever and breathlessness. Though she was suffering, he wanted her to set an example for other women in India to study. Finally, because of his work he decided to send her to America alone.
The orthodox society censured her and criticized her strongly. They even pelted stones on her. With all those hardships the young girl traveled safely to New York. Before leaving she gave a speech at Serampore collage hall, she stressed the need for female doctors and goal of opening a medical collage in India. This inspiring speech received many applauds and support .
She joined women's medical collage of Pennsylvania (Now Known as Drexel University collage of medicine). Her Medical education started successfully at the age of 19. By now she also got tuberculosis due to cold weather and unfamiliar diet.
Nevertheless, she graduated successfully an MD on 11th March 1886 along with other two women " Kei okami and Tabat Islam Booly", who were all their respective country's 1st woman doctors. Even queen Victoria was very much moved and sent her a congratulatory message.
Upon returning to India, she received a hero's welcome. She was also appointed as physician- in- charge of the female ward at Local Albert Edward Hospital Kolhapur. But unfortunately she succumbed to tuberclosis and died at the age of 22 (26th February 1887).
Mr. and Mrs. Gopal Rao Joshi's life story succeeded in converting countless minds who doubted woman's capabilities. Mr. Gopal Rao with his headstrong beliefs was the driving force behind Anandibai . He succeeded his vision and dream of making his wife a doctor and being the best role model for other women. She also finally proved to be his "Anandibai" – "Joy of Heart" .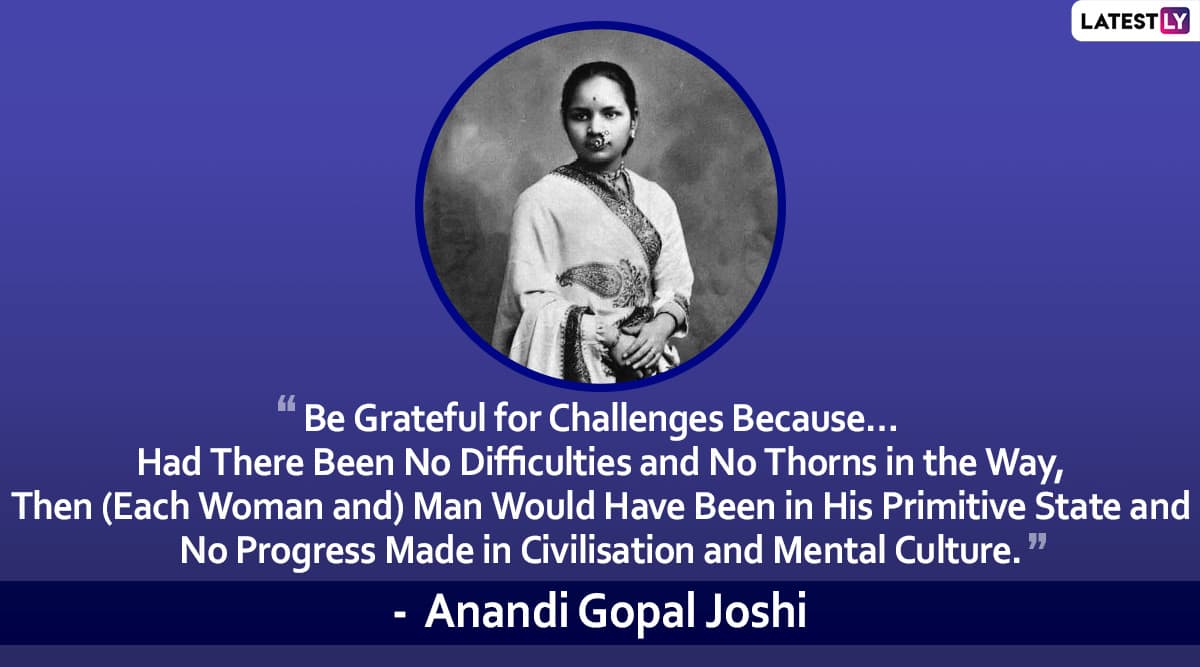 Dear readers I was totally impressed with each and everyone of the characters here. I give them my heartfelt salute and I will be always proud of them.